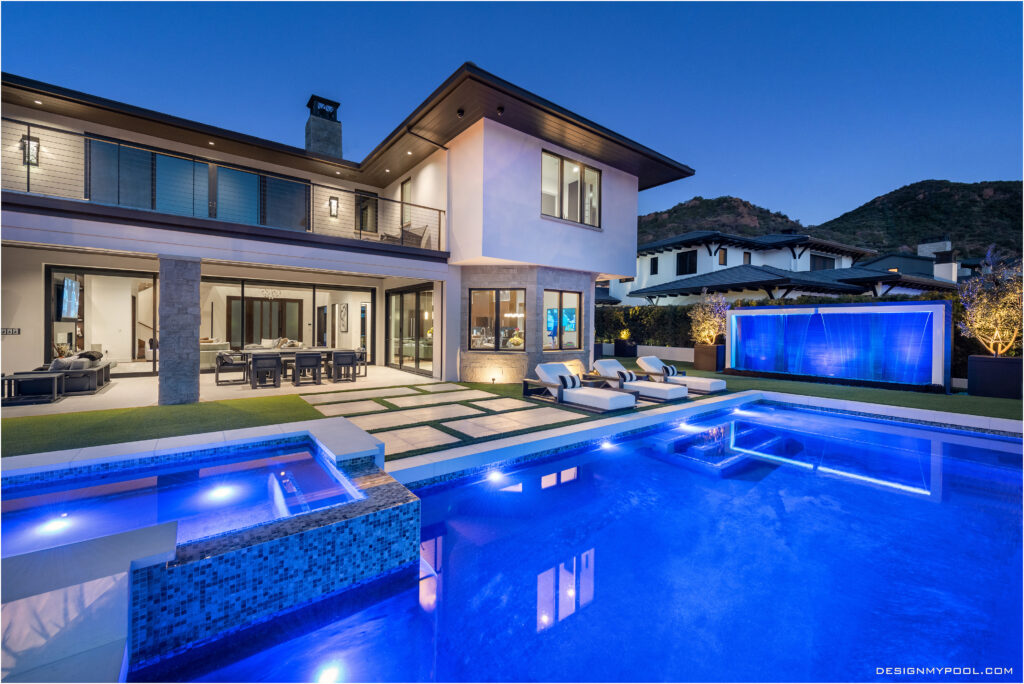 If you're in search of a reputable Los Angeles pool builder that combines unrivaled excellence with a passion for crafting luxurious pools, look no further than Babcock Custom Pools. As the premier pool builder in Los Angeles, we specialize in creating extraordinary swimming pools that redefine opulence. With our unwavering commitment to excellence and meticulous attention to detail, we transform outdoor spaces into breathtaking works of art that surpass the highest standards of luxury.
At Babcock Custom Pools, excellence is the cornerstone of our work. From the initial consultation to the final construction, we ensure that every detail of your pool is designed and executed flawlessly. Our team of seasoned professionals brings their expertise, creativity, and an unwavering commitment to perfection to every project, guaranteeing a pool that exceeds your expectations and stands as a testament to our unwavering pursuit of excellence.
As the leading luxury pool builder in Los Angeles, Babcock Custom Pools understands the cosmopolitan flair and refined lifestyles of the city's residents. We are passionate about creating pools that embrace the essence of luxury living in the vibrant metropolis. Whether you envision a contemporary oasis or a classic retreat, our team of designers, engineers, and craftsmen work tirelessly to bring your vision to life. The result is a pool that seamlessly integrates with your style and elevates the allure of your outdoor space.
At Babcock Custom Pools, we celebrate the uniqueness of each client and believe in tailoring designs that reflect their individuality. Our design experts collaborate closely with you, capturing your ideas and aspirations to create a custom pool design that exudes elegance and sophistication. By blending innovative concepts with practical functionality, we ensure that your pool not only becomes a stunning centerpiece but also meets your practical needs, resulting in a personalized oasis that is truly exceptional.
Babcock Custom Pools sets the industry standard for craftsmanship and construction. We utilize premium materials and employ advanced techniques to ensure the longevity and structural integrity of your pool. Our experienced builders and artisans pay meticulous attention to every detail, ensuring that your pool not only looks extraordinary but also stands the test of time. With our unwavering commitment to excellence, we deliver pools that are not only visually stunning but also built to perfection.
At Babcock Custom Pools, we believe that exceptional customer service is paramount. We go above and beyond to provide an outstanding experience throughout the pool-building journey. From the initial consultation to the final completion, we prioritize open communication, transparency, and responsiveness. Our goal is to ensure that your vision is brought to life flawlessly, while ensuring your satisfaction every step of the way. Trust us to provide an unforgettable experience that exceeds your expectations.
When it comes to luxury pool building in Los Angeles, Babcock Custom Pools stands out as the premier choice. With our unwavering commitment to excellence, bespoke designs that epitomize opulence, and unmatched craftsmanship, we create pools that redefine luxury. Transform your outdoor space into a haven of relaxation and indulgence, where you can unwind, entertain, and create cherished memories. Choose Babcock Custom Pools as your trusted Los Angeles pool builder and experience the epitome of sophistication and luxury in your own backyard.