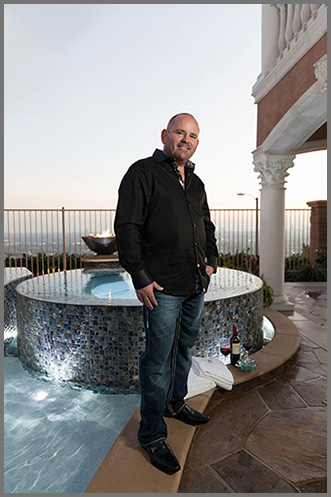 CEO / Designer / Developer
Richard Babcock is a creative perfectionist with an eye for innovation.
Starting with a rake and shovel before he was old enough to vote, Babcock has spent two decades launching multiple businesses — and growing a reputation for unparalleled professionalism, creativity, and craftsmanship.
Because Babcock has had the opportunity to partner with a well-established company with over 40 years of experience in the Los Angeles and Ventura county swimming pool industry, he has the distinct advantage of being able to navigate the various county and city approval processes which helps in delivering his projects on time and on budget.
 Babcock conducts business the way his father would.
"As a boy growing up in Arizona, I was very fortunate to work side by side with my father, a general contractor," says Babcock. "He always said 'Remember, son, a man is only as good as his word. Whatever you tell someone, they better be able to take it the bank'."
"That was his work ethic" says Babcock. "That is my work ethic."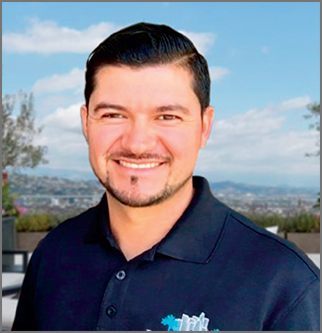 Operations Manager, Arizona
Giovanni Diaz's integrity and attention to detail rocketed him within months from employee to supervisor 17 years ago when he first worked for Babcock. Diaz now spearheads exciting new Arizona operations for Babcock Custom Pools and Environments.
A long-time Phoenix resident, Diaz shares Babcock's commitment to creative perfection and innovation. Both believe in treating customers with respect and absolute transparency at every turn, and both love what they do.