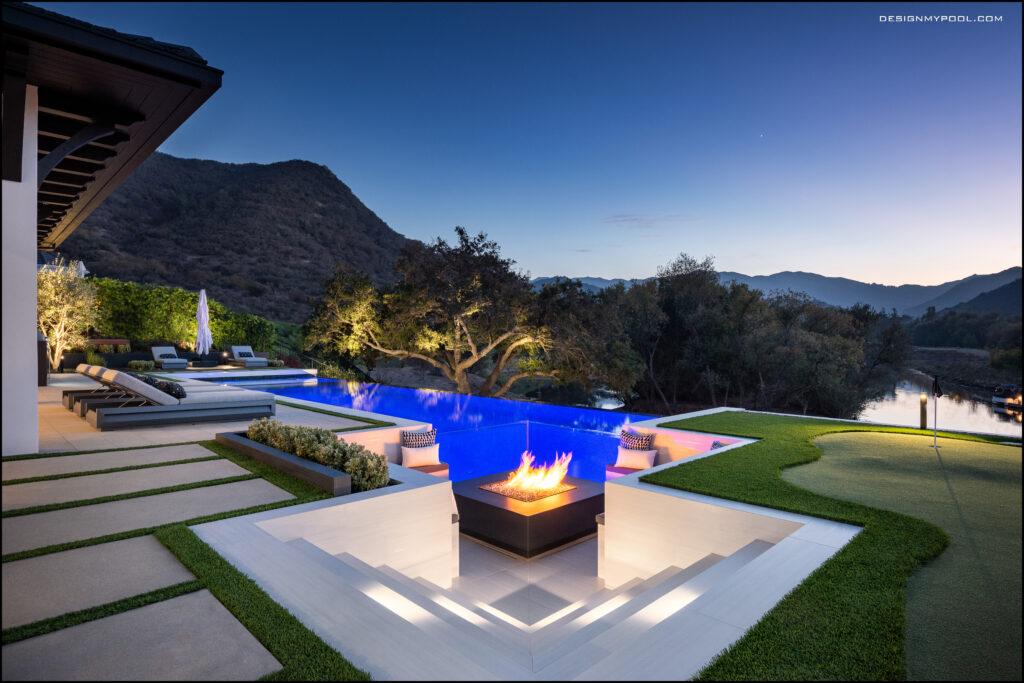 Babcock Custom Pools & Environments is known for creating the extraordinary. Founder Richard Babcock believes in designing on the edge of the unimaginable and building to superlative standards. The goal is always to exceed clients' expectations, enhance their lives, and improve their communities — whether in California, Babcock's primary market, or his original market, Arizona. 
Arizona is where Richard Babcock's career of creating award-winning outdoor living environments began. Starting with a rake and shovel at his
father's side before he was old enough to vote, Babcock has spent 25-plus years launching businesses — and growing a reputation for unparalleled professionalism, craftsmanship, and honesty. 
"As a boy, I was very fortunate to work side by side with my father, a general contractor," says Babcock. "He always said 'Remember, son, a man is only as good as his word. Whatever you tell someone, they better be able to take it to the bank'."
"That was his work ethic," says Babcock. "That is my work ethic. That has to be the ethic of everyone I hire or work with.  "In addition to his father, Babcock's uncle was an architect, engineer, and contractor. Babcock grew up hearing stories about projects like Newport Beach's Balboa Island; the Burbank mall; and a 10-story Wilshire Boulevard commercial property in Century City, among many. Babcock's family's values and creativity shaped him as surely as his own extensive training and hands-on experience. That means Babcock conducts business the way his father and uncle did, with vision, transparency, and integrity.
Babcock Custom Pools & Environments believes that no design is too demanding, no engineering hurdle too challenging, no project too complicated. The key is consulting and partnering with trusted individuals, engineers, manufacturers, and suppliers to create inspired environments, perfected down to the smallest detail. 
One recently completed example is a beautiful project in the community of Lake Sherwood. The 15-foot by 53-foot rectangular infinity-edge pool visually flows into the lake. But perhaps the most talked-about feature is the firepit corner, actually inserted into the pool by virtue of a dramatic acrylic "window."  If something like this has been done before, Babcock Custom Pools has not seen it.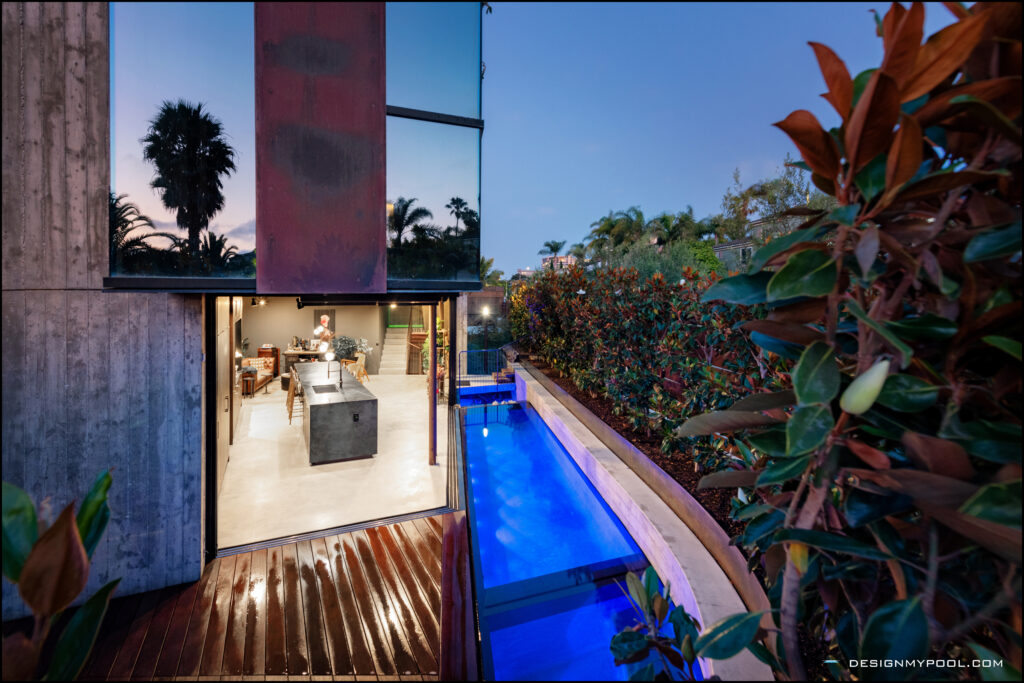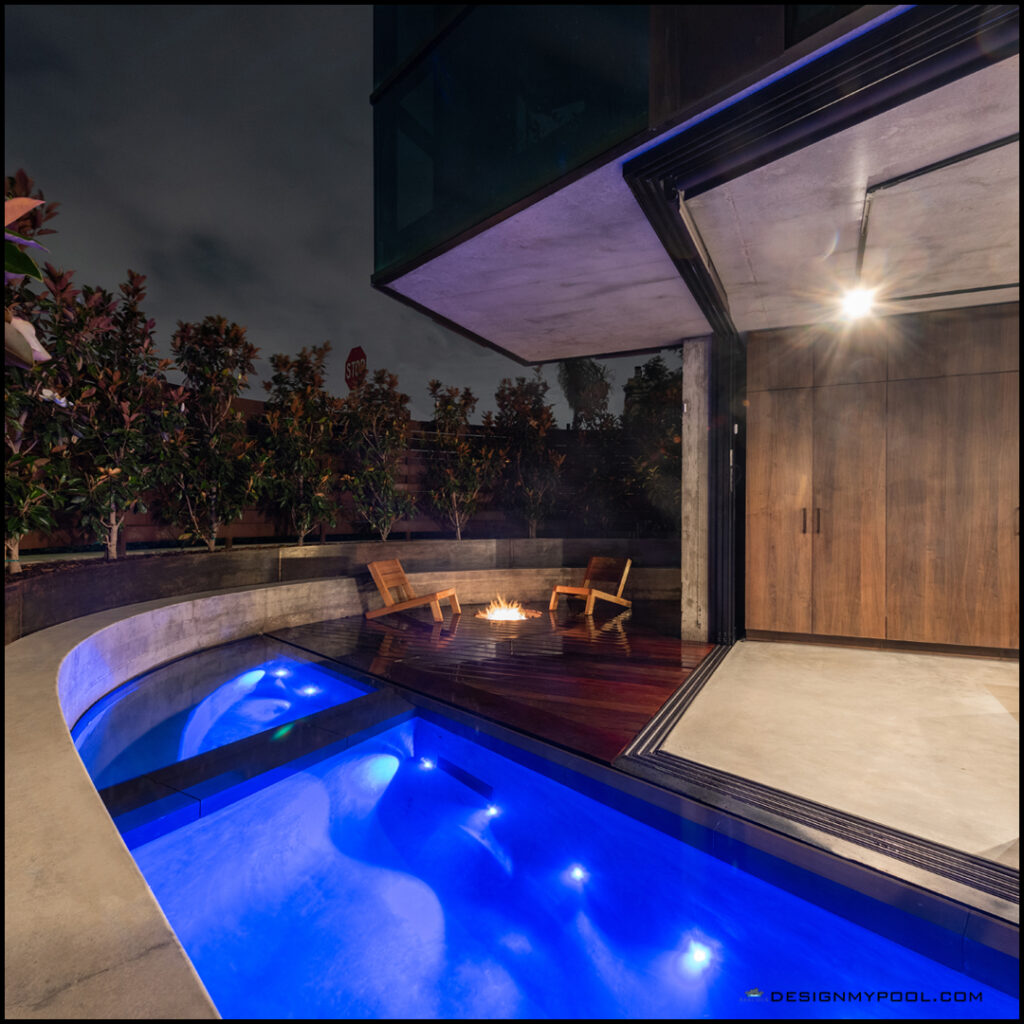 Babcock Pools was honored to be featured in LUXE magazine for an all-tile pool with a stunning mosaic medallion of a Fornasetti face on the pool bottom crafted by Jonny of Joseph & Sons Mosaics. Another example of partnership and perfection.  Babcock Custom Pools & Environment operates with the same values in Arizona. Operations Manager Giovanni Diaz, whose integrity and attention to detail rocketed him within months from employee to supervisor
17 years ago, shares Richard Babcock's commitment to treating customers with respect and open communication. 
Every project is unique. Every customer deserves individualized attention. That focus begins with a free consultation. Clients can then choose to purchase a customized color 3D video visualization that allows them to experience their dream before ground is broken. No corners are cut during construction, either. Babcock Custom Pools insists on using the highest quality
materials available and partnering with the most trusted and reputable professionals.
"There are many great pool and outdoor environment designers and builders out there," said Babcock. "Where I believe Babcock Custom Pools shines is with our integrity and creativity and hyper commitment to excellence. When customers hire us, they're getting that immovable foundation. That's what we build their dreams on. Plus, we absolutely love what we do!"